Four Easy Steps To Better landscaping Curb Appeal!
The importance of landscaping curb appeal may be obvious, but dealing with it can be extremely overwhelming.
Landscaping is the first thing visitors see when they pull up to your New Jersey home or business and the last thing they see as they pull away. These are two of the most crucial moments in a potential home buyer's, guests, or potential clients experience because the first and last impressions define how they feel about you're home or  business. If that feeling is negative, all of the high-end appliances, fresh paint and other great impressions are overshadowed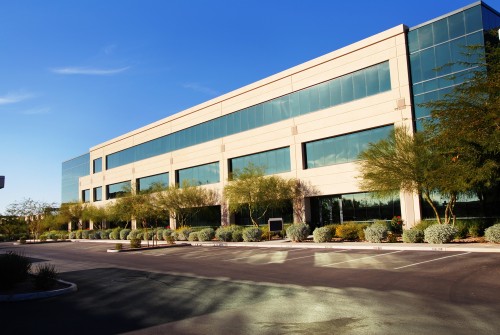 Hiring an experienced landscape company with landscaping design services like Advanced Land Management can help you tackle your curb appeal by focusing on specific outdoor beautifiers and other landscaping ideas that won't break the bank but will immediately attract potential buyers, clients, or other guests.
Having a landscape company help you with sprucing up your curb appeal could allow for a faster turnaround on home sales, or more potential customers. A potential buyer  who is drawn to the house's curb appeal may be quicker to sign.  Landscape design firms such as Advanced Land Management can help you with a number of these  jobs to help bring  your home, business or commercial space to  the next level. 
Approving the Appeal
Planting gardens, shrubs and trees will also help foster a lush and breathtaking landscape that is sure to have potential friends, family, customers talking with envy . Consulting with a garden design professional when choosing flowers and plants will help to tie the whole yard together.
 Having the lawn cut, brush cleared, weeds pulled, leaves raked and items such as lawn ornaments and furniture hidden from view can help the overall clean image.
Let There Be Light
Add mega wattage to your landscape  with low-voltage landscape lighting. Use it to add accent lighting to trees, garden areas or the house or to illuminate a walking path, adding safety and security. If wiring such lights is not possible, look into solar fixtures.  Landscape lighting can also help light pathways, steps, and provide added security throughout your property.
A Little Goes a Long Way
Think of your entrance walkway as the red carpet to your home and invite visitors to walk it. Edge existing walkways with flowers or flagstones, or consider replacing a nondescript concrete path with a contoured one made of stone or brick, which can be laid in many interesting patterns. Landscaping and design experts are sure to give you a walkway that will take buyers' breaths away.
If pesky, determined weeds are breaking through your driveway's surface, do spot repairs (kill the weeds and have the cracks repaved or otherwise filled in) and then define the borders with plantings, shrubs, bricks or flagstones. If your driveway hasn't been paved in awhile and its age is starting to show, consider having it paved to increase curb appeal.
Dressing Up Your Home or business
Give your front door a fresh coat of paint, a new wreath or molding that adds substance and character. Railings, gutters and downspouts that show peeling paint, rust spots or other signs of neglect should be repaired or replaced.
Do a sweep of your entryway and replace any hardware that is rusty, worn, or out of date. House or building numbers, doorknobs and lock sets, wall-mounted mailboxes and overhead light fixtures should be coordinated in style, material and finish for a pulled-together look.  Make sure your business sign is clean, well lit, and inviting this provides your visitors with clear identification that they have arrived at your business.
Conclusions
Working with a landscape design firm with proven experience is sure to ease the burden and will likely speed up the sale process. Investing some money in your curb appeal may also allow you to sell your house for even more money than you had intended, maximizing your profits.
Whether your yard requires a small or large amount of work, it's a vital part of selling your home and convincing buyers that this is the home for them.